Aspekte der luxemburgischen Syntax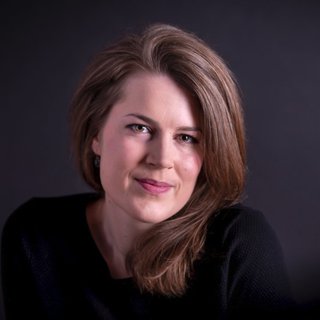 This research project deals with the description of the main syntactic patterns of the Luxembourgish language. The approach is mainly descriptive and the results are based on a corpus with more than 60 million wordforms from different text types. This study starts with a brief description of the languague situation in Luxembourg and a short grammatical overview of the Luxembourgish language. The empirical part focuses on the following phenomena: genitive and partitive patterns, the syntax and semantics of personal pronouns, verb cluster formation and complementizers (COMP agreement and doubly filled COMPs). Syntactic variation is often based on many factors. This is why this study elaborates on different aspects for the explanation of the results: phonology, morphology, language history, typology and sociolinguistics.
Photo by Thiébaud Faix on Unsplash
Aspekte der luxemburgischen Syntax

Aspekte der Luxemburgischen Syntax

A Melusina Press project is born!
rights

Das Werk ist eine Open Access-Publikation. Es wird unter der Creative Commons Namensnennung – Weitergabe unter gleichen Bedingungen | CC BY-SA 4.0 (https://creativecommons.org/licenses/by-sa/4.0/deed.de) veröffentlicht, welche die Nutzung, Vervielfältigung, Bearbeitung, Veränderung, Verbreitung und Wiedergabe in jeglichem Medium und Format erlaubt, solange Sie die/den ursprünglichen Autor/innen und die Quelle ordentlich nennen, vorgenommene Änderungen kenntlich machen, die Weitergabe unter gleichen Bedingungen erfolgt und ein Link zur Lizenz beigefügt ist. Die in diesem Werk enthaltenen Bilder und sonstiges Drittmaterial unterliegen ebenfalls der genannten Creative Commons Lizenz, sofern sie keiner anderen Quelle entnommen oder mit einer anderen Lizenz versehen sind. In diesen Fällen ist für die oben genannten Weiterverwendungen des Materials die Einwilligung des jeweiligen Rechteinhabers einzuholen.
isbn

978-99959-0-565-1

issn

2716-7518

publisher

Melusina Press

publisher place

Esch-sur-Alzette, Luxembourg

restrictions

CC BY-SA 4.0

rights holder

Melusina Press

rights territory

Luxembourg

series number

1

series title

Current Trends in Luxembourg Studies

version

1

doi